Upcoming Events
Cemetery Tour
Date: October 27 and October 28, 2023
Time: 5pm
Location: Old Rosemont Cemetery, First Street, Bloomsburg
Click this link for more information on purchasing tickets and preordering the book.
Family Tree Maker Users Webinar
Date: Wednesday, September 8, 2021
Time: 2:00 p.m.
Location: In the Community Room on the second floor of the Bloomsburg Public Library or via Zoom.
Learn tips and tricks about using the very popular genealogy software program, Family Tree Maker.  In this 2-hour presentation given by Family Tree Maker and two of its partners, Charting Companion and Family Book Maker, you will become familiar with how to use these great programs!  Click this link to register for the Zoom presentation.  After registering, you will receive a confirmation email containing information about joining the meeting.  If you would like to participate in person, meet us in the Community Room on the second floor of the Bloomsburg Public Library next Wednesday, 9/8/21 at 2 p.m.
Society Annual Dinner and Meeting
Date: Saturday, August 28, 2021
Time: 5:30 p.m.
Location: The Farm in Bloom (white barn on West. Ft. McClure Blvd.)
Things about the Civil War You Didn't Know About
Date: Saturday, October 12, 2019
Time: 2:00 p.m.
Location: Wesley United Methodist Church Coffee Cafe. Use the rear entrance at the ramp.
John Punola hails from Madison, NJ, and is a full-time Historical Writer and Speaker who is nationally known for his articles that appear in prominent national Outdoor and Civil War publications.  John is on the staff of Civil War News and is highly sought for his personal appearances on TV shows for Civil War and Fishing programs.  John is a native of Primrose, PA, western Pennsylvania, and has written about historical Pennsylvania events.  He will be speaking on the above topic.  Light refreshments will be served.  Sponsored by the Society.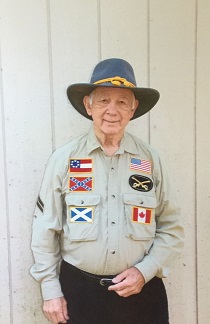 New York City Bus Trip
Date: Saturday, May 18, 2019
Time: 6:30 a.m. to 10 p.m.
Location: Leave and return to Big Lots parking lot
This event is co-sponsored by the Ft. McClure Chapter DAR.  Cost is $79 per person for the bus trip and museum tour, $40 if you just want to explore the city on your own.  Please send a check with your name, phone number and email address to CCHGS, P.O. Box 360, 225 Market Street, Bloomsburg, PA  17815 to secure your reservation before May 4th.  There are no refunds, but substitutions will be allowed.  Please see flyer for more details. 2019 Bus Trip to NYC.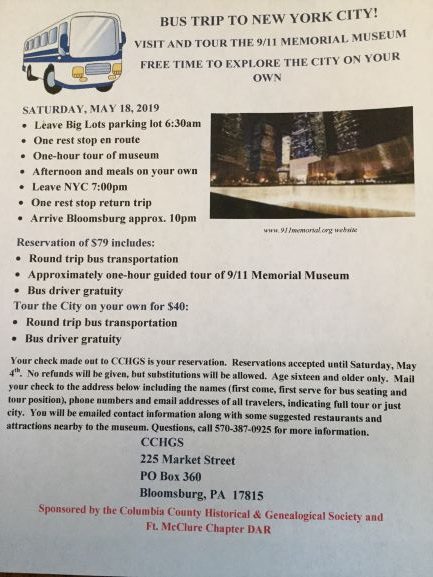 Letters Home – WWI. New book launch!
Date: Saturday, April 14, 2018
Time: 10 a.m. - 11 a.m.
Location: Bloomsburg Public Library
Come to the Launch of a new WW-I Book
EXPERIENCE THE SIGHTS, SOUNDS, AND TASTES OF WORLD WAR-I
And help the CCH&GS celebrate the printing of its new book:
LETTERS HOME: World War-I
Letters From Local Participants In The Great War
At the Bloomsburg Public Library, Saturday, April 14 (10 – 11 am)
Sponsored by the Columbia County Historical & Genealogical Society (CCH&GS)
This Event Will Feature:
MUSEUM DISPLAYS
(WW-I artifacts)
REFRESHMENTS
PHOTOS — Slide Show
SONGS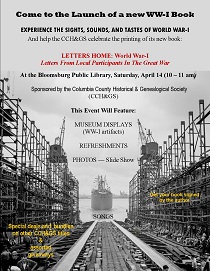 Bus Trip to Philadelphia
Date: September 16, 2017
Time: 7am - 6:30pm
Location: Meet west end Big Lots parking lot, Bloomsburg.
Morning tour of the newly opened Museum of the American Revolution.  Lunch on your own.  Afternoon tour of Eastern State Penitentiary.  $60 per person – your check to CCHGS is your reservation.  See flyer for details.  2017 BUS TRIP TO PHILADELPHIA
Annual Dinner 2017
Date: Saturday, April 8, 2017
Time: 5:00 p.m. for dinner, business meeting at 6:00 p.m., program at 6:30 p.m.
Location: Numidia Valley Bible Church
"Columbia County Survives the Not-so-Great War"
(Home Front Attitudes during WWI
Mark Fritz will give a PowerPoint presentation about life on the Home Front here in Columbia County during WWI. Somewhat chronological, it will feature wartime events pulled from the local newspapers.  He will also show some of the colorful, lurid posters and other art work used by Pres. Wilson's "Committee on Public Information" to try to sway public opinion (propagandize) during the war.
The cost is $16 per person and must be paid in advance by March 25 by sending a check to CCHGS, PO Box 360, Bloomsburg, PA 17815.  Directions to church:  Directions:  Rt. 42 south from Catawissa, to yellow blinking light in Numidia.  Turn left at the light onto Ringtown Mountain Road.  Go about .2 miles and you will pass the Lutheran church.  Numidia Valley Bible Fellowship building is a 2-story red brick building on right and the gray social hall—1 story—is across the street on the left side of road.  This is where we will be.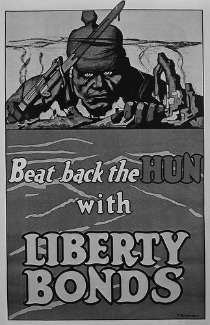 Toys of Yesteryear
Date: 12/12/2016-1/31/2017
Time: Normal Society operating hours
Location: CCHGS - Second floor Bloomsburg Public Library
Our "Toys of Yesteryear" displays are now all in place, just in time for a trip down memory lane during the holidays!  We have cars, trucks, trains, army vehicles, erector sets, robots, dolls, jack-in-the-boxes, puppets, board games, an electric football game, a Showboat, a Give-a-Show projector and many more!  For an infusion of nostalgia just when Santa is about to arrive and through the month of January, come relive your childhood with our toys from the 1920s through the 1970s.  Bring your children/grandchildren and astound them with how we entertained ourselves back in the day!  Not an iPhone or a PlayStation in sight!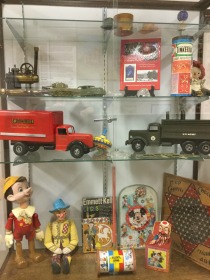 History Mystery Photo Scavenger Hunt
Date: July 4, 2016-July 24, 2016
Time: Clues given daily from 7am-7pm on WHLM
Location: Bloomsburg
We're excited for the History Mystery Photo Scavenger Hunt to begin!  Every day from July 4th through July 24th, WHLM will reveal a clue to a business or building from Bloomsburg's past. We've identified some historically significant buildings and businesses of bygone days in the Bloomsburg area and will be providing a new clue each day to 21 different locations.  Contestants will need to research (free of charge at the Society) and identify these places by name/address and take a photo of what's there today.  Entries will be accepted via email to the Society after midnight 7/25 and until midnight 7/31.  First and Second Prize winners will be notified by 8/5 and announced with prize packages awarded on Saturday, August 6th at 11am.  Full rules (click here to view) can be found on the Society's webpage (www.columbiacountyhistory.org), its Facebook page (www.facebook.com/cchgs2), WHLM's website (www.whlm.com) or picked up in person at the Society.
We are very grateful to WHLM for airing the clues and to the following generous local businesses who donated prizes in support of our scavenger hunt:  Carmike Cinema, BTE, Rose Marie's, Weis Markets, Inn at Turkey Hill, Steph's Subs, Applebee's/Rose Group, BU Bookstore, Cole's Hardware, Filet 18, Giant Food Stores, Rite-Aid, Wagner's Trophies and Engraveables, and Columbia County Historical and Genealogical Society.  For a full list of prizes, please see the official rules.
Come out and enjoy the challenge!